Gallery wrap is a method of stretching an artist's canvas so that the canvas wraps around the sides of the stretcher bar or strainer bars and is secured to the back of the wooden frame.
Mirror wrap canvas prints are crafted by wrapping the closest part of the image over the sides, giving the canvas edges a reflection-like appearance.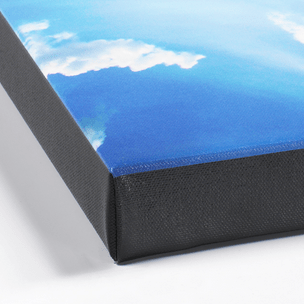 Your canvas will come wrapped around the wooden frame. The canvas will actually wrap around the edges of this frame adding a 3 dimensional effect once the canvas is placed on a wall.